If your header image is not updating, here is what you can easily fix the problem. For templates that was purchased after May1st, 2013, you should not have this issue anymore.
Open Code Editor
Click into "design" and into "edit html/css" to open the code editor.
Once open, click on the no-header.html
Edit Page Layout Name
Click on the pencil icon next to the page layout name to edit the name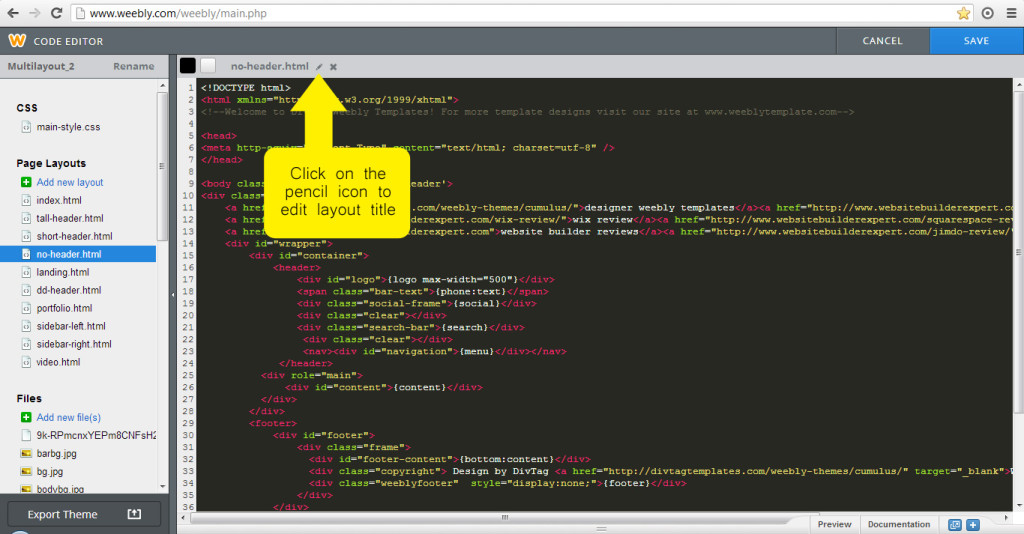 A page layout window will open and click on "other" to insert a new page layout name. Here you can name it anything aside from No Header. For example, you can name it "mini header".
Click "continue" to save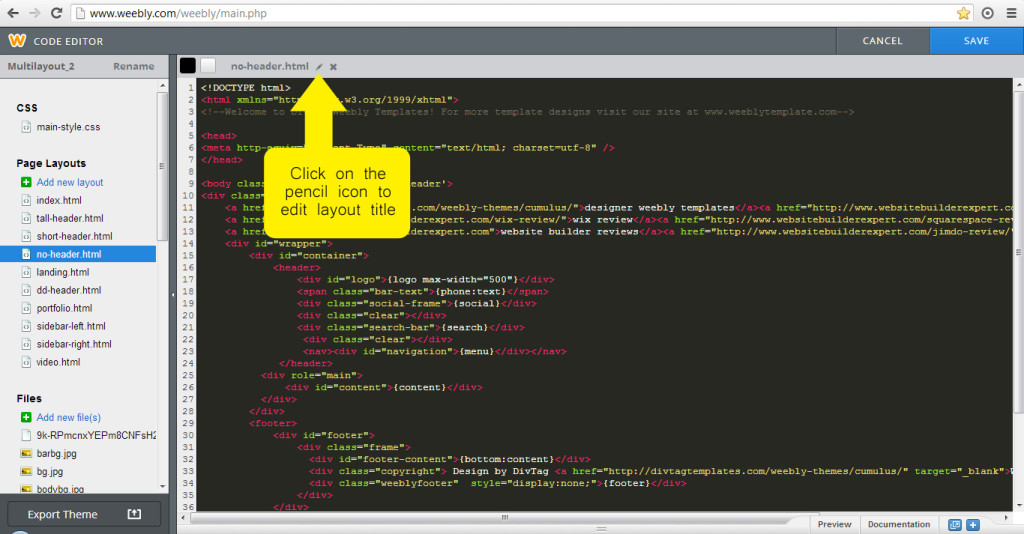 Save & exit Code Editor
Re-select Page Layout in Page Manager
When the name of the page layout have been changed, the pages that was previously using no-header.html will now be set to use index.html. Here go to "page" and set your pages to use the newly named page layout.