How to turn on Autoplay
Swiper have an autoplay function where you can also customize the time between each slide transition.
Step1: Access HTML Page
1) Click on "design" and into "edit html/css"
2) On the left-hand column, click on "index.htmls" to access the html page
3) Scroll down to the bottom of the page to find the following code: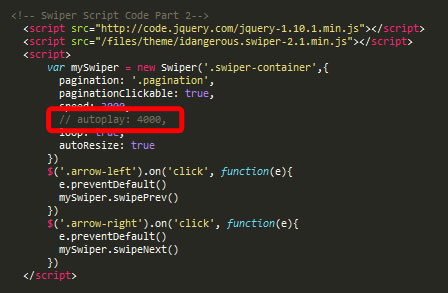 Step2: Turning on autoplay
Take out the "//" in front of //autoplay: 4000, to activate the auto play function.
Once the code turn from gray to white, you know the code have been activated.
How to customize Image Pause Time
Here you can also customize the slide speed. The default is 4000 (4 seconds). You can increase or decrease the speed by changing the number.
For example, if I want to increase the slide change speed to 2 seconds (2000) AND activate the autoplay function, here is how it will look like: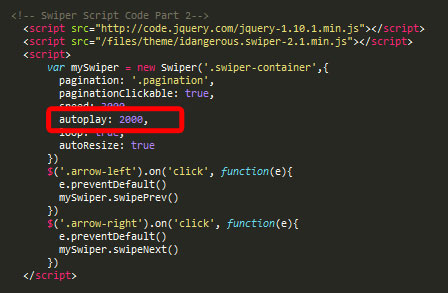 Save & re-publish your site for the change to take effect