The green line below the menu text in the Minima template is just an image. It is a 1px by 26px image that is set to repeat itself horizontally.  Simply change the image file of the hovering background to change the line color or style.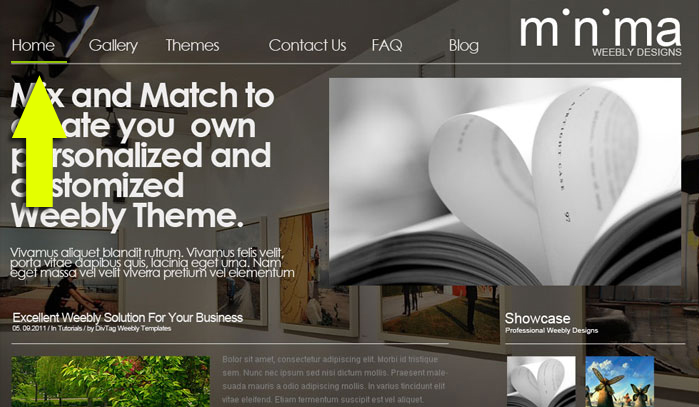 1) You can download the image file by clicking here -> Download File
2) Use an image editor to edit the image. You can use Photoshop Express Editor (Free), or any image editor that supports PNG image formats.
3) Save the image as "hover" and in the PNG format to ensure that the image background stays transparent.
4) Upload the image file into your Weebly Editor by clicking on the "Design" tab at the top of your screen while in Weebly Editor, and than on "Edit html/css" which is located towards the right hand side of the screen.